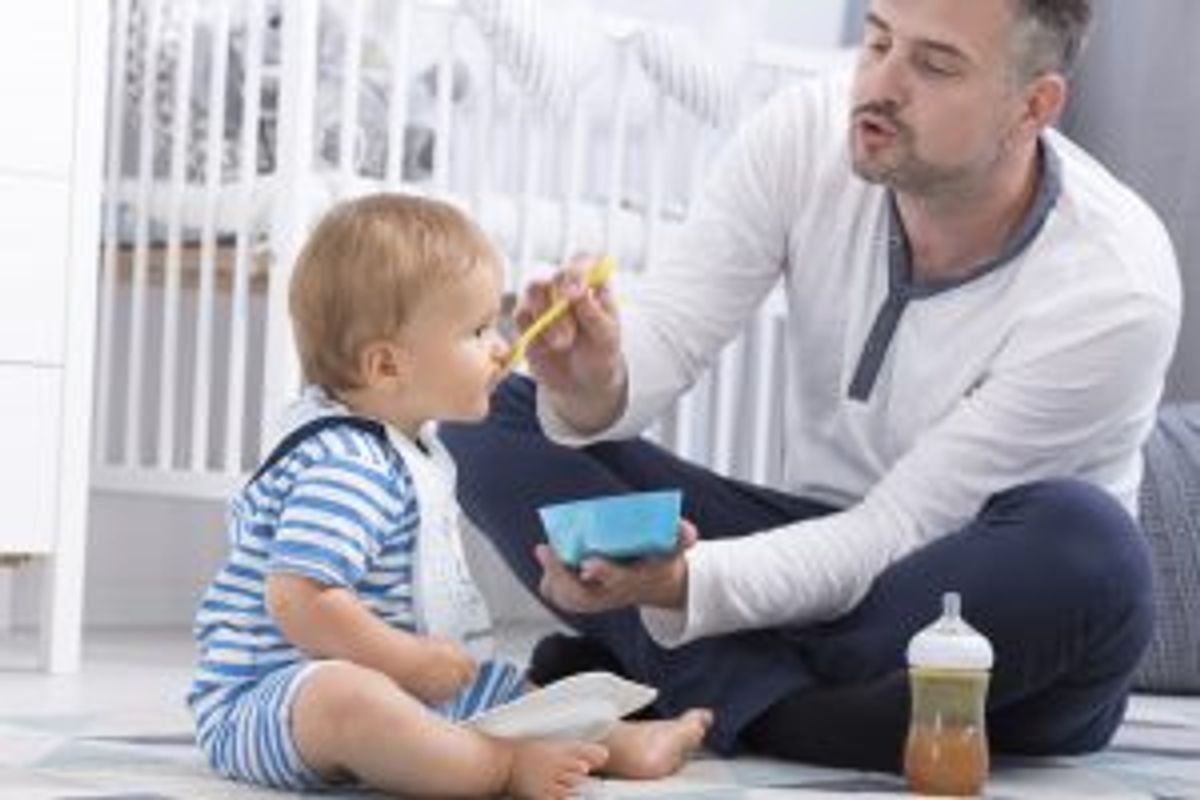 Are Millennial Dads More Active In Child Rearing?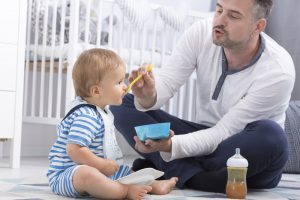 Millennial dads are redefining fatherhood. Their progressive beliefs and behaviors—seemingly more prevalent than in prior generations—are shattering the tired media stereotype of the disconnected dad.
In ages past, the typical father would come home from work, read the newspaper, and remain relatively disconnected from his children. His breadwinning and rule making made him the ideal father. However, millennial dads define parenthood in terms that expand beyond just financial security and into the realm of attentive engagement with their little ones. This new generation of fathers seems to be deeply committed to supporting their partners, fostering familial bonds, and paternal involvement in their children's personal development.
Although some may perceive millennial fatherhood as "soft" or too involved, a number of research studies suggest otherwise.
When Dad Is Engaged Everyone Wins
The Children
Are children benefitting from dads' hands-on involvement? The research implies that the answer is a resounding "yes." A group of international researchers (Sarkadi et al, 2007) examined eighteen research studies on the influence of fathers' involvement on children's developmental outcomes. They found overwhelming evidence indicating that playful, nurturing, and consistent paternal care has a positive impact on children's behavioral, cognitive, social and psychological development.
Involved dads are more likely to positively influence their children's emotional well-being, creativity, critical thinking skills, problem-solving abilities, and academic achievement. In addition, children with involved fathers tend to develop a higher general sense of worth. Studies suggest this is directly related to dad's willingness to give time, care, and attention to their children.
Mom
Old-fashioned gender roles no longer function well in the 21st century, and for many modern-day families, they need to be redefined. Most families are recognizing that parenting isn't a moms-only domain. In today's North American culture, either parent can be the primary breadwinner or the primary caregiver, depending on the specific needs of each family. Many dual-career couples face challenging decisions about the balance between careers and parenting responsibilities. Especially during their children's early years, it is important for parents to have discussions about the joint responsibilities of wage-earning and care-giving.
A 2012 study, "The New Dad: Right at Home," highlighted that, "fathers can be excellent primary caregivers and through doing so can help support the career development and earning potential of their spouses." Dads are stepping up. They take their toddlers to the park so moms can take a shower; they clean the kitchen so moms can meet important deadlines at work. One in five millennial dads are fully responsible for childcare tasks, from carpools to coordinating play dates. Over 60% of fathers report that they have some degree of responsibility for their children's bedtime routine, bath time, medical appointments, or morning routine.
Most of us know that parenting is not easy. When dad helps out with the tasks that have been traditionally considered to be in mom's realm, everyone wins.
Dad
Although newborns typically spend most of their time being nurtured by moms, dad's role is also essential. Time spent with the baby in the early weeks and months provides a positive foundation for developing a strong relationship as the child grows, making fatherhood more rewarding and enjoyable.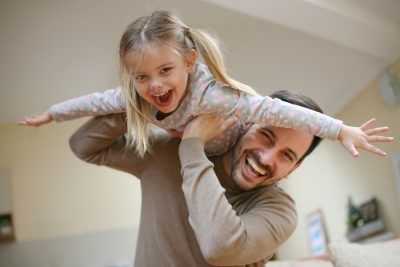 58% of millennial dads place family before work. A study published by The Academy of Management Perspectives in 2015 showed that working dads who spend more time with their children enjoy greater levels of job satisfaction than those who do not. The study also suggested that the more time men spend with their children, the less central their careers are to their identities. Perhaps learning from the habits of their fathers and grandfathers, many millennial fathers seem to recognize that making a "living" is not the same thing as making a "life."
Nine in ten millennial dads actively strive to improve their parenting and to forge their own unique parenting paths. The Internet has provided many avenues to help dads on their parenting journeys. Instead of asking friends or family for parenting advice, over 80% of millennial dads turn to Google and YouTube for fatherhood tips and guides. These sources can help men answer questions about everything from baby's health to preparing child-friendly and nutritious meals to building safe tree houses. Expectant and new millennial dads frequently make online purchases to respond to their children's needs. From car seats and strollers to educational tools and toys, dads are conscientious decision-makers when deciding what to purchase. Safety, quality, online reviews, and peer recommendations play central roles in this process, and dads are willing to pay premium prices for products that meet their standards.
Father's Day is a time to celebrate great dads, especially those who experience the joy and feel the priceless reward of being involved parents. To show your appreciation for any soon-to-be millennial dad in your life, give him a gift that supports what will come to mean the most to him—his child. If he values strong early childhood development and lifelong learning, this gift could mean the world to him and his future child.